Drivers Club Member Day Thunderbolt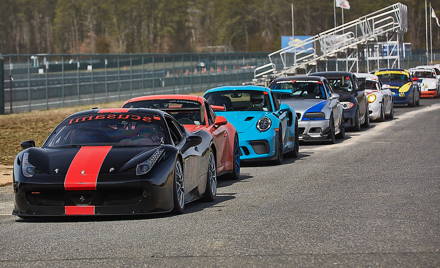 New Jersey Motorsports Park - Driver's Club
Thursday, March 17, 2022
Thunderbolt Raceway
,
Millville

,

NJ
You must be a member of the New Jersey Motorsports Park Driver's Club to register or a guest of a member. If you are not a member and interested in joining the club, please visit: https://njmp.com/the-drivers-club/
If you are coming as a guest of a member, prior to registering, please provide your driving resume and credentials to Jarrett Novack Jnovack@njmp.com
All drivers must possess a valid and current Drivers License to participate. At the club's discretion, youth drivers of at least 15 years of age will be permitted to drive provided they possess a current competition license from a recognized organization approved by NJMP. All youth drivers should contact Jarrett Novack Jnovack@njmp.com prior to registering to confirm their eligibility.Participate in this fun and educational activity when you're not on track! Get your car sideways and learn how to control it safely.
Preliminary Schedule:
Breakfast – 7:00 AM
Registration Tech – 7:30 AM
Drivers Meeting – 8:30 AM
Hot Track – 9:00 AM
Lunch – TBD
Driver Classes:
Green: Novice Drivers with little or no experience will sign up for this group. The Green Group is a beginner group with plenty of classroom instruction and these drivers will be behind the NJMP Pace Car while on track. This is a non-passing group. Easch Green Driver will have one (1) session with right seat instructor.
White: Intermediate Drivers with proof of experience. Passing with a point only in designated areas.
Red: Advanced Drivers with proof of experience. Expanded passing with a point by.
Yellow: Open Wheel and Spec Racer Cars. Expanded passing with a point, if possible with arm restraints.